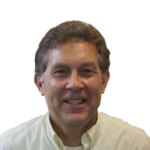 Executive Director – Mike Niebauer
The Executive Director provides leadership and vision for our affiliate consistent with the overall mission and values set forth by our Board of Directors.  He promotes and upholds the covenant with Habitat for Humanity International.  In addition, he reports to the Board and is responsible for staff management, internal and external public relations, donor solicitation and recognition, volunteer recruitment and recognition, family selection, budget development and adherence, oversight of the ReStore operations, and ensuring that board policies and goals are implemented by its committees.  The Executive Director is a non-voting member of the Board and Executive Committee, and an ad hoc member of all other Committees.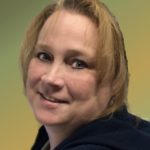 ReStore Manager – Tammy Williams
Tammy is responsible for managing all phases of the ReStore program. This includes fundraising and fostering support with partners in the community, developing and implementing policies and procedures, managing ReStore operations, ensuring accountability to funding sources and the Board of Directors and implementing marketing and community relations for the ReStore.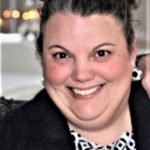 Community Outreach Coordinator – Katie Frier
Katie interacts and coordinates on a daily basis with a number of critical areas of the organization as well as the affiliate's ReStore.  She is responsible for all advertising, public relations, donation procurements, volunteer coordination for events and promoting the mission of Habitat.

COMMITTEE MEMBERS
| | | |
| --- | --- | --- |
| Name | Role | Committee |
| Jason Black | President | Executive & Finance |
| Vacant | Vice President | |
| Kathryn Kidder | Secretary | Fundraising & Family Selection |
| Deb Ballard | Treasurer | Finance & Fundraising |
| Jeff Martin | Board Member | |
| Kris Carlson | Board Member | Construction |
| Doug Brown | Board Member | Fundraising |
| Kari Comstock | Board Member | |
| Gary Bottomley | Board Member | Construction |
| Vacant | Board Member | |
| Nancy Lashaway Bokina | Board Member | |
| Vacant | Board Member | |
| Ron San Cartier | Board Member | Family Selection & Fundraising |
The Faith Relations Committee seeks to strengthen the support of the affiliate's work by requesting prayer, recruiting volunteers and seeking financial resources from the community churches.

The Family Support Committee is responsible for recruiting and training persons to become "Family Advocates." An "Advocate" serves as a liaison between the Partner Family and Habitat Staff. The goal of the committee is to facilitate all aspects for a smooth transition with the partner family as they move toward home ownership, including ongoing communication and/or the development of programs that support/enhance home ownership. these Advocates help our families with such things as "sweat equity" requirements, home maintenance, and finances.

The Family Selection Committee works to carry out the Board's vision by defining the population in need of decent, affordable housing, and by developing processes and policies for selection of those in greatest need.

The Finance Committee oversees the finances of the organization, including the preparation and monitoring of the annual budget. It oversees the preparation of monthly financial reports and reviews those reports to monitor the affiliate's financial health.  The committee arranges for an annual independent audit of the financial records.

The Construction Committee oversees the building process and reports the progress the the Board of Directors.