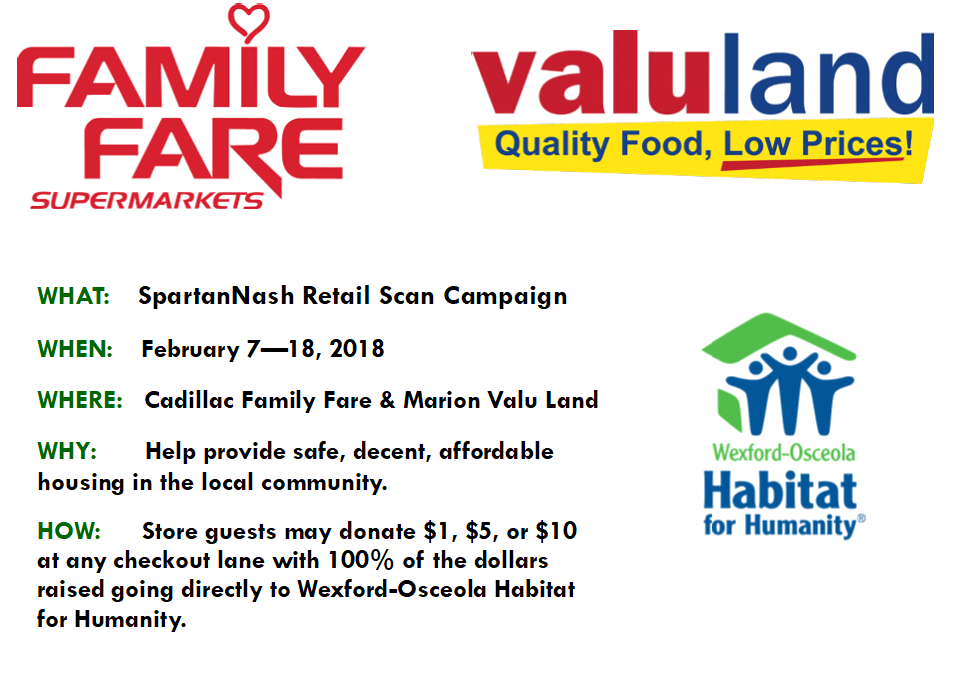 At designated times throughout the year, the SpartanNash Foundation invites the communities it serves to join it in supporting key initiatives in partnership with their national, regional or local 501(c)(3) nonprofit partners. This is done through a retail scan, whereby store guests have the opportunity to donate at the checkout register.

Small donations – in partnership with the Foundation's financial contribution, associates' support and volunteering and SpartanNash's underwriting of retail scans' operational expenses — add up to make a big impact.  Learn more about the SpartanNash Foundation.

Retail scan partners are carefully selected to ensure the dollars raised are effectively utilized in the communities where they are raised. Partners must obtain top rankings from third-party review sources like Charity Navigator and Guide Star.